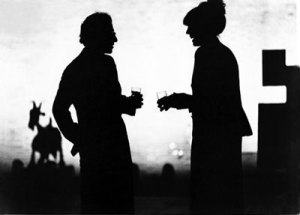 The Museum of Modern Art, which just announced that it will be closed on Saturday and Sunday, has partially cleared its sculpture garden in anticipation of the arrival of Hurricane Irene, which is expected to pelt the city with 100 mile-per-hour winds this weekend.
Among the works placed inside museum storage were Pablo Picasso's She-Goat and Katharina Fritsch's colorful Group of Figures, a recent acquisition. MoMA's iconic Paris Metro sign has been wrapped and secured in place.
Most other New York museums have also said that they will close for the weekend.