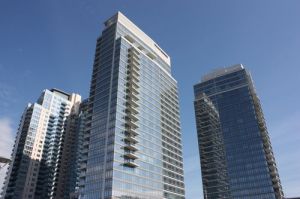 Last week, the American Institute of Architects announced that work for designers has been slumping the past five months, and yesterday the New York Building Congress reported that construction starts for the first half of the year were down 40 percent from the same time in 2010. Both are bad news, because the construction economy was supposed to have begun turning around this year, and that still is not the case.
That must make Brooklyn an alternate reality.
According to PropertyShark data, Brooklyn luxury real estate is at a three-year high. Exactly 223 properties sold for more than $1 million, and surprisingly the best performing neighborhood is not one known for its brownstones—Williamsburg. The hip hood had 35 luxury sales, followed by 31 in Park Slope and 28 in Carroll Gardens/Red Hook (looking at you, Sam Sifton).
Crain's dove into the numbers and came up with a top 10:
According to the PropertyShark data, seven of the 10 priciest residential sales were for single- or two-family homes. The most expensive of the lot was the sale of a 2,914-square-foot single-family house in Gravesend built in 1920. It sold for $10.3 million. Meanwhile, a 26th floor, 3,263-square-foot, four-bedroom condo unit at 1 Hanson Place—the former Williamsburg Savings Bank Tower in downtown Brooklyn—rounded out the list of top deals in the quarter selling for $2.8 million.
The Observer actually wrote about that Gravesend home, one of the houses of the holy, which sold back in May.