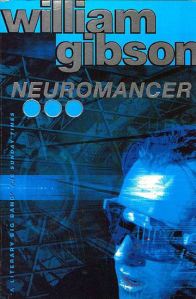 NPR asked voters to rank their top ten favorite fantasy and science-fiction novels out of a list of 100 nominated books. 60,000 people voted and the results are now in. Most of the books that made it into the top ten have been blockbuster movies, with The Lord of the Rings trilogy taking the number one place with more than 26,000 votes.
And, as usual, the commenters were irate.
"HOW is it fair to include 4 works by Neil Gaiman (I love him and all, but Stardust? Really??? He did nothing to advance the genre there), but only one work by Robin Hobb (with a really shoddy description, BTW) and NO Octavia Butler, Naomi Novik, Jane Yolen, or Ellen Kushner?" wrote one.
"There's something badly wrong with that description of "The Mote In God's Eye" by Larry Niven and Jerry Pournelle," wrote another. "'The accidental killing of a group of emissaries to Earth threatens man's survival.' The Mote in God's Eye is not about a group of emissaries going to Earth, at all."
"Dear lord I'm a geek," worried one. "I've read more of these than I thought I would have. 64 of them to be exact."
NPR parses the results here.