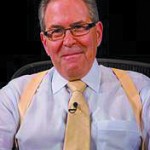 The office leasing market has vastly improved in New York City and the region as well as around the nation. Cushman & Wakefield reported that the overall average vacancy rate for the nation's central business districts fell to 13.9 percent, its lowest level since mid-2009 and its sharpest annual drop since 2007. Vacancy rates declined in 71 percent of the markets tracked by Cushman & Wakefield, with the strongest drops in Miami, midtown south in New York, and Washington, D.C.
New leasing activity in the U.S. C.B.D.'s was up 43.9 percent from midyear 2010 levels. New leases totaling 41.8 million square feet in office space were signed year to date, the first half of 2011 proving to be the strongest in terms of leasing activity since 1998. In the second quarter of 2011 alone, leases adding up to 23.6 million square feet were signed, the highest three-month total since the third quarter of 2007.
Manhattan
In Manhattan, Cushman & Wakefield reported that new office leases were being signed at a record pace. New leases totaling 17.6 million square feet were signed in the first six months of 2011, the highest six-month total in more than a decade. In May and June alone, new leasing activity totaled nearly 8 million square feet, the highest two-month total in Cushman & Wakefield's records. Year-over-year, leasing activity was up 40 percent from 12.6 million square feet signed in the first half of 2010. The overall vacancy rate in Manhattan dropped 0.5 percentage points from May to June, to 9.4 percent, the largest one-month decrease since December 2005. Sublease availabilities in Manhattan totaled 5.3 million square feet, the lowest amount of sublet space since April 2008. The overall asking rental for Manhattan was $55.52 per square foot, up 2.2 percent, or $1.21 per square foot, since the same time last year.
Jones Lang LaSalle reported that tower floors in trophy buildings have commanded a substantial premium over the broader market with no shortage of demand. Meanwhile, larger blocks in base floors have remained on the market for longer periods.
Studley reported that midtown rents for the highest-quality offices rose 21.8 percent over the past three quarters as financial firms took space in Manhattan.
As a result of a rebound by hedge funds and continued flight to quality by a smattering of professional and business firms, Class A availability in the Plaza district has decreased to 9.4 percent, lowering availability to 2008 levels. In the Plaza district, lease rates for Class A office spiked 43 percent from Sept. 30, 2010, to almost $84 a square foot at the end of June.
Long Island
Studley reported that the Long Island office market (which includes Brooklyn and Queens) ended the second quarter with an availability rate of 15.3 percent, a decrease of nearly 1 percent from one year ago. Net absorption for the quarter was a positive 387,362 square feet as compared to negative absorption of nearly 100,000 square feet for the same quarter last year. Class A properties reported an availability rate of 17.4 percent, with total leasing activity of 1,145,970 square feet, up quarterly by nearly 100 percent but down relative to leasing activity for the same period last year (1,253,695 feet).
Overall rental rates for the Long Island office market ended the quarter averaging $26.23, with average Class A rents at $29.71 per square foot. The largest leases signed in the second quarter included JetBlue's for 217,233 square feet in Long Island City; Morgan Stanley Smith Barney's lease for 152,000 square feet at 1 Pierrepont Plaza in downtown Brooklyn; and the federal government's G.S.A. lease for 120,000 square feet at 195 Montague Street in Brooklyn Heights. In Suffolk County, the largest lease signed was by Marchon Eyewear for 76,000 square feet at 201 Old Country Road in Melville.
New Jersey
The office market improved in certain areas here. Cushman & Wakefield reported that by midyear Northern New Jersey office leasing activity totaled 2.6 million square feet, while Central New Jersey saw 1.56 million square feet in completed leases.
Despite the increase in leasing, Northern Jersey's overall vacancy rate was 17.3 percent by the end of the second quarter, 0.6 percent higher than at mid-2010. The overall asking rents registered $25.53 a square foot.
The Class A vacancy rate was at 18.7 percent, down 1.5 percentage points from its peak in September 2010. Class A overall asking rents, especially in the Hudson waterfront sector, registered $27.75 a foot, an 8.3 percent, or $2.13 per foot, increase over the past three months. This was the largest quarterly increase in Northern New Jersey since 2006.
In Central New Jersey, the overall vacancy rate was 20.4 percent at midyear, down 1.4 percent from mid-2010. The overall asking rent remained at $22.86 per square foot.
In the Princeton market, one of the region's pockets of high-priced space, the Class A asking rent was $35.63 per square foot at mid-2011.
Studley reported that several significant leases were completed in Newark, Jersey City and Hoboken in the past few months, including Panasonic's 250,000-square-foot lease at 2 Riverfront, and Quality Technology Services' 127,000-square-foot lease at 95 Christopher Columbus Drive on the Jersey City waterfront. Merrill Lynch also signed a major deal on the waterfront: 260,000 square feet in 95 Greene Street, the biggest Northern and Central Jersey deal of 2011 so far.
Westchester and Southern Connecticut
The office markets of Westchester and Fairfield counties ended the quarter with an availability rate of 21.7 percent, according to Studley. Class A properties reported an availability rate of 25.5 percent for the quarter, with overall rents averaging $26.26 per square foot. Cushman & Wakefield reported that leasing activity increased by 71.1 percent for the quarter for Fairfield County. Class A leasing activity totaled 663,442 square feet, almost double the 346,930 square feet leased the quarter before and 12.5 percent more than the same period last year.
Cushman & Wakefield also reported that the Westchester market showed improvements for the quarter. The Class A overall vacancy rate reached 18.7 percent in the second quarter, 7.9 percent lower than the two-year average of 20.3 percent. The Class A direct vacancy rate stood at 16.6 percent by mid-2011, significantly higher than the mid-2007 rate of 13.6 percent.
Class A direct asking rents deceased to $25.77. The White Plains C.B.D. submarket was the only one, in fact, with a slight increase from mid-2010, to $32.53.
Also, the White Plains C.B.D.'s Class A leasing activity in the second quarter was higher than in every other quarter since the end of 2007, with the exception of fourth quarter 2009, with six of the 10 top leases in Westchester County signed in the submarket. These included Skadden, Arps, Slate, Meagher & Flom LLP for 56,126 square feet in the Class A building at 360 Hamilton Avenue.
Class A office vacancy rates ranged from 29.6 percent in Stamford's non-central business district to 29.1 percent in Greater Danbury to 0.7 percent in Fairfield County. Other Class A office vacancy levels were 20.4 percent in the Stamford C.B.D.; 20 percent in Greenwich; 16.1 percent in Darien/New Canaan; 21.3 percent in Norwalk; 12 percent in Wilton/Weston; 16 percent in Westport/Southport; 13.2 percent in Bridgeport; 14.6 percent in Shelton/Stratford; and 17.1 percent in Trumbull.
Average rental rates for Class A space ranged from $55.53 a square foot in Greenwich to $44.17 in Stamford's C.B.D. to $19.99 in Bridgeport.
mstoler@madisonrealtycapital.com
Michael Stoler is a managing director at Madison Realty Capital and president of New York Real Estate TV LLC. He writes regularly for The Commercial Observer on investment.