It appears New York skate clothier Supreme found inspiration for their fall and winter line in New Yorker mascot Eustace Tilley. The "Uptown Pullover," below, goes on sale tomorrow.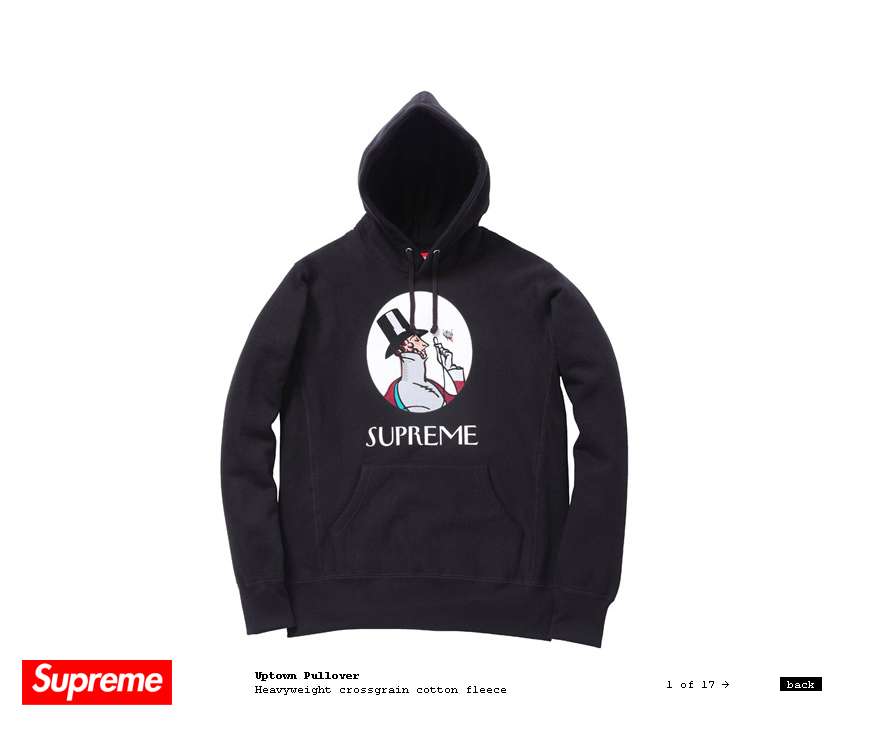 Tilley was on the cover of the first issue of the New Yorker in 1925 and continued to show up in humor pieces, as a kind of avatar for the magazine's staff. He's graced the cover of every anniversary issue since then, in one form or another. This interpretation by R. Crumb, for example, ran the year Supreme was founded.
Tilley is a trademarked character and disregard for intellectual property law has long been a part of the Supreme's aesthetic. Because it manufactures limited quantities of the infringing gear and sells them fast, it's rarely a legal issue. One exception was a skate deck printed with the Louis Vuitton monogram pattern–it elicited a cease and desist from Louis Vuitton Moet Hennessy, but did not deter Supreme from name-checking another LVMH product in this year's collection.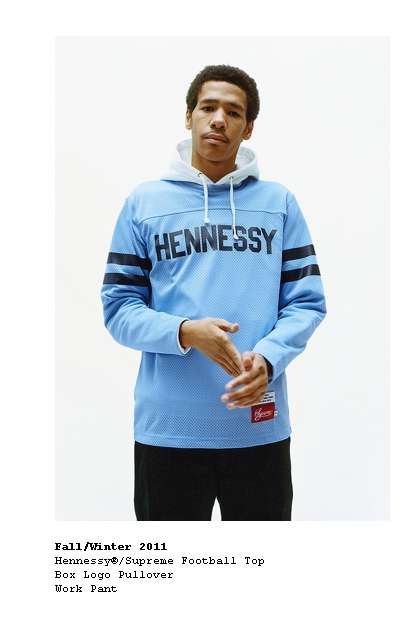 As for Supreme's sudden interest in the New Yorker, it's hard not to connect it to the Kelefa Sanneh profile of Earl Sweatshirt, a member the underage Oakland rap collective Odd Future, published in May. Odd Future namechecks Supreme as industriously as, well, a bunch of teenagers who like free stuff, and has served as the brand's unofficial ambassador to the population of people who read the New Yorker, watch Jimmy Fallon, have an academic interest hip hop and $150 to spend on a sweatshirt that proves they're self-aware about it.
Thanks for noticing us, Supreme.
(And thanks to our Tipster Runoff, Pitchfork Reviews Reviews .)