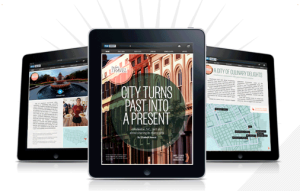 Readers, charge your iPads!
On Saturday The Daily launches a new weekly travel section.
"Each week we'll showcase destinations across the country and around the world–from favorite cities to lesser known and unique places–and report on what's new in food, culture, sights and shopping," said the subscriber email.
You, wealthy and influential tablet owner, better be very open-mindedly booking your vacation that day because Daily issues are neither archived nor searchable. All that expensive reporting, so ephemeral and unsalable. It's almost poetic.
Bet the photos will be beautiful though!