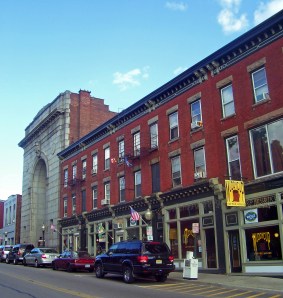 The Dia Art Foundation's Minimal art-focused museum, in Beacon, New York, Dia:Beacon, adds $12.5 million to the surrounding region's economy, according to The Poughkeepsie Journal, citing a new study by the Williams College Center for Creative Community Development.
While Beacon is not quite Bilbao, the modestly sized city in Spain that has been transformed into a major tourist destination by a Frank Gehry-designed Guggenheim Museum, that multimillion-dollar figure reportedly exceeds the impact that former Dia director Michael Govan, who established the Beacon branch, had originally predicted before its opening in 2002.
The Williams College Center estimates that Dia's payroll and other direct spending adds $4.7 million a year to region, with an additional $7.8 million coming from the 65,000 people who visit the museum, which is housed in a former Nabisco box printing factory along the Hudson River.
Unsurprisingly, Dia's economic impact is dwarfed by many larger museums based in New York City. In 2007, for instance, the Museum of Modern Art estimated that its activities had contributed $2 billion since reopening in Manhattan after a renovation in 2004.