Like so many industries, sentiment on Wall Street can be easily gauged through the reliable and elusive measure that is the nonsense its most foxhole-entrenched lieutenants send each other during the day. If you were ever curious as to how many of them truly view Treasury Secretary Tim Geithner and the S & P ratings downgrade, well… Zero Hedge's amusingly belligerent visual arts contributor "WilliamBanzai7" is going for broke with today's Wall Street-themed photoshops that are no doubt going to be widely disseminated around among ennui-ridden finance foot-soldiers today looking for giggles, let alone the two non-Wall Street oriented professionals who already sent these along to us. Some of the better ones?
Tim Geithner's McDonald's Rejection Letter:
Geithner's Soverign Debt Ratings for Dummies:
The Standard and Poor's ratings models, explained:
And of course, the especially disturbing Photoshop of Tim Geithner as a dog. Because, why not, is why. Note that this one was "on request":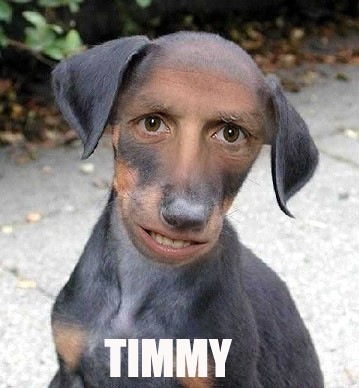 Can't say we didn't warn you with that one. More where those came from here, and no doubt, more to come.
fkamer@observer.com | @weareyourfek