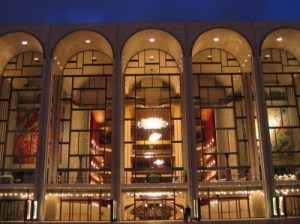 "We're a very democratic place," Eric Latzky, the vice president of communications at the New York Philharmonic, said over the phone last week. "I think there was a healthy expression of ideas from a lot of people."
When it comes to creating a concert commemorating the 10th anniversary of the Sept. 11 terrorist attacks, it seems that everyone has an opinion. This Saturday, the night before the anniversary, the Philharmonic will play what it is calling "A Concert for New York." The program is simple: Mahler's Second Symphony, the uplifting "Resurrection," with two excellent soloists: soprano Dorothea Röschmann and mezzo-soprano Michelle DeYoung.
But the process of choosing the piece was more complicated. What tone do you want to set at an event like this? You don't want to be too mournful, or too triumphant. Not too explicitly tied to 9/11, but not too general.
Alan Gilbert, the orchestra's music director, and Zarin Mehta, its executive director, began planning for the concert almost two years ago along with then-artistic administrator John Mangum. "What came first," said Mr. Latzky, "was the idea that the orchestra should acknowledge the anniversary musically. And I think Alan and Zarin began discussions about what that might be almost that far back. Probably the idea of the event came first and then the specific music that would be played. It's different from most programming we do because this event had a very clear 'theme,' so to speak, from the start, which is not necessarily true of regular subscription events within the season or even most special events."
"We were kicking around a lot of ideas," said Mr. Gilbert, in an interview in his office in Avery Fisher Hall.
They considered Beethoven's Ninth Symphony, the commemorative musical work to end all commemorative musical works. There was also talk of a larger program—"more of a potpourri," Mr. Gilbert said—that would feature New York composers, as well as another one that would have involved lots of New York musicians. They thought of Mozart's Requiem. They considered John Adams's piece "On the Transmigration of Souls," which was composed in the aftermath of the attacks and premiered by the Philharmonic in September 2002. That piece won the Pulitzer Prize in 2003 and the orchestra's recording of it won a Grammy in 2005, but it hasn't played it since.
"'On the Transmigration of Souls' is a wonderful piece and I think he's a wonderful composer," Mr. Gilbert said. "For me, though, this was the chance to look ahead and that was such a product, great as it is, of that moment immediately following 9/11. That's potentially more limiting in terms of the way people can deal with the piece than a piece that's more, I would say, timeless and universal. I think it's a piece that deserves to stand on its own as a musical statement. It's so loaded with associations that to do it, especially on the 10th anniversary, it would be unavoidable. I do think it will have a life as a pure and direct musical statement. This just didn't seem like the time to bring it back.
"Finally, Zarin and I thought of the Mahler Second. It's a huge work, but it is a very pure, musical, human statement and that's how we decided to finally come down."
In a post on his blog Seated Ovation last week the writer Will Robin called the Mahler symphony the wrong piece for the occasion, writing, "The arc of Mahler's Second is ultimately one of triumph, even triumphalism … Commemoration should be about mourning and remembering, not resurrection."
"It's my favorite symphony," he added, "but it has little to do with a sense of mournful peace," and he suggested the Fauré Requiem instead, or Brahms's "German Requiem," which the orchestra played nine days after the attacks.
"We are kind of a voice for New York," Mr. Gilbert said. "The possibility in a concert is for a shared humanity, a shared experience. I've been very struck and moved by what people have said that that Brahms Requiem meant for them."
But for this occasion Mr. Gilbert didn't want a requiem, nor did he want a piece that would be explicitly associated with either the attacks themselves or with death, including another of Mahler's symphonies he considered.
"Obviously we thought of Mahler 9, which is a piece that is very much about death," he said. "I love Mahler 9. We're doing it later in the year. But to me that's just too intense at the end. It's too obviously about death. And while many people died and it's a huge tragedy we want to remember that and commemorate that, at this point it's 10 years later and people are trying to look ahead.
"I can see that we could have been more somber and more pointed and had a piece that is very specifically a memorial and emphasize that side," he added. "But I don't think this precludes that response. What is interesting to me about Mahler 2 is that the triumphant glory that he undoubtedly achieves at the end of the symphony has another side to it. It's not one-dimensional by any means.