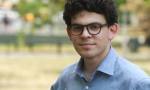 Brooklyn Democratic District Leader Lincoln Restler made a name for himself last year when he took on Kings County Democratic Party Boss in an against the odds race for a position on the state committee.
The energy behind the anti-Lopez crowd however seemed to lose a little steam this year when a county backed candidate, Rafael Espinal, beat a reform-backed candidate, Jesus Gonzalez, for an open Assembly seat in Bushwick.
But a number of leading politicos in Brooklyn–including some who are aligned with Lopez–are hosting a fundraising for Restler next week in North Brooklyn.
Among them: Assemblyman Hakeem Jeffries, State Senator Eric Adams, and Assemblyman Karim Camara.
A number of anti-Lopez pols are expected to be there too, including Congresswoman Nydia Velazquez, Councilwomen Tish James and Diana Reyna, and State Senator Daniel Squadron.
At the end of the invitation, Rester includes his own analysis of the Espinal/Gonzalez race.
Take a look:
Dear Friends and Neighbors;
I'd like to invite you to a celebration of progressive Brooklyn politics. Join our "121 votes for change" fundraiser in honor of Lincoln Restler.
Please contribute online today.
Tuesday, September 27th, 6:30-8:00pm

Cubana Social: 70 North 6th Street between Wythe and Kent Avenues

L train to Bedford Avenue
Celebrating 121 Voters: One Year Anniversary Event for Lincoln Restler
Last year 121 people made the difference in the nail-biting election for District Leader in the 50th Assembly District by choosing progressive reform over entrenched party politics. Now we have 121 reasons to celebrate the one year anniversary of change coming to the 50th District.Help us grow a new Brooklyn Democratic Party and learn about the great progress we have been making in Fort Greene, Williamsburg, Greenpoint, and Clinton Hill!
Honorary Host Committee: Congresswoman Nydia Velazquez, Senator Eric Adams, Assemblyman Jim Brennan, Assemblyman Karim Camara, Councilwoman Tish James, Assemblyman Hakeem Jeffries, Councilman Brad Lander, Councilwoman, Diana Reyna, Senator Daniel Squadron, and Councilman Jumaane Williams.
Host Committee: Dan Campenelli, Matt Cowherd, Michael Decker, Raphael di Tomasso,Nick During, Alexis Grenell, Adam Haight, James Katz, Eric Katz, Reed Kennedy, Aaron Koffman, Meredith Whittaker, Matt Wing (in formation).
Host: $200
Activist: $121
Friend: $50
Ally: $25
Join our "121 votes for change" fundraiser in honor of Lincoln Restler.
Please contribute online today. Please email Lincoln@LincolnRestler.org to join the Host Committee.
Update on Jesus Gonzalez

Bringing progressive reform to Brooklyn will not be decided by the outcome of one battle, but by the courage of the people to continue to fight for change.  Even though we did not win yesterday, Jesus Gonzalez waged an aggressive and impressive campaign for New York State Assembly that almost put us over the top against the Democratic machine on a third party line. A Democratic Primary would have been an altogether different story. I am proud to support Jesus and we will keep on fighting to make Brooklyn a beacon for progressive reform and change.