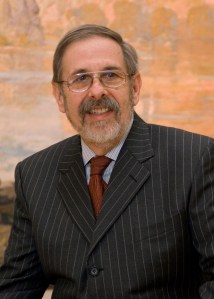 In one of many recent museum shakeups, Bruce Katsiff, Director and CEO of James A. Michener Art Museum in Doylestown, Penn., announced his plans to step down today. Mr. Katsiff, also a fine art photographer, has worked at the museum for over twenty years and intends to use his free time to focus on his art.
It's clear he will be missed. Here is the second paragraph of the press release announcing his resignation.
Beginning in 2012, Katsiff will be spending more time in his Bucks County studio than talking with architects about the surface of steel columns for a new event pavilion, or with investors about funding. He'll spend more time making his own art than talking with curators about interpretations of religious art, or meeting with marketing executives about how to get the word out about an Italian touring exhibition of Old Master paintings and tapestries that will be making a stop in the former Bucks County Jail.
A bit like Garrison Keillor, isn't it? Anyway, mazel!