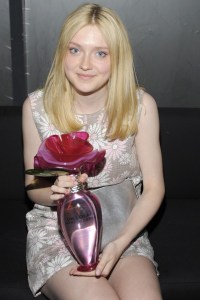 Word on the street is that Dakota Fanning has shunned dorm life at N.Y.U, preferring something a little more private instead. The actress has taken a two-bedroom place at 225 Lafayette Street, according to the Post.While we don't know the exact details on Ms. Fanning's apartment, another two bedroom place in the building is going for $8,400 a month. Is that more or less than what N.Y.U parents pay for board at Hayden Hall or Palladium? The listing for the similar space shows a mod setup, with a glossy kitchen, whitewashed walls, tons of natural light and Brazilian walnut floors throughout. Citi-Habitats broker Carlotta Sosa said there was a man currently living in the home, but that was all she knew. The building has a giant roof-deck, far from the reach of campus police, and a doorman who won't make you show ID upon entering.
The luxury Beaux Arts building was converted into condos in 2004, and has attracted glamorous residents ever since. Perks? It's far more spacious than anything N.Y.U has to offer, and she won't have to worry about a messy and or psychotic roommate. Downsides? Her famous neighbors include Theodora Richards, a convicted criminal, and John Mayer, a singer who can't sing.
Ms. Fanning is far from first famous person to drop a hefty chunk of change on N.Y.U. real estate. As The Observer recently reported, Kay LeRoy liked the college life so much, she bought up four apartments on West 13th Street.
eknutsen@observer.com