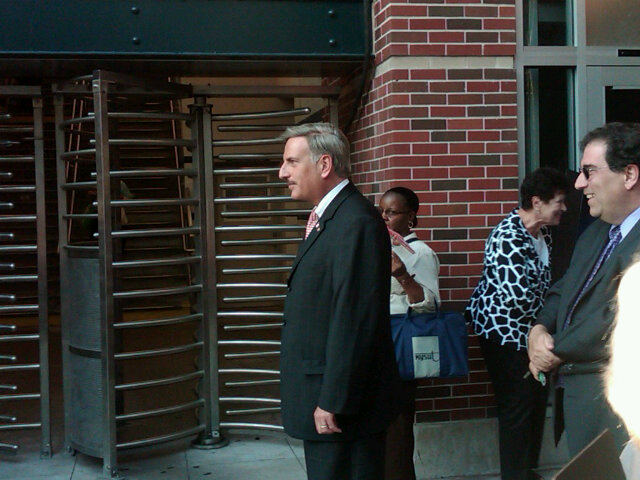 Does Bob Turner know something the rest of us don't? Because according to WNYC's The Empire blog, he just had David Weprin served with papers, challenging the election results, in the middle of the street, before the election is even over.
In other news, the NY-09 Special Election just went from moderately crazy to completely insane.
The papers are reportedly challenging fraudulent absentee ballots. Meanwhile, the serious charge of phone-jamming has yet to be acted upon by the Weprin campaign, in case anyone's keeping score on that front.
[Photo of Weprin, Via.]
fkamer@observer.com