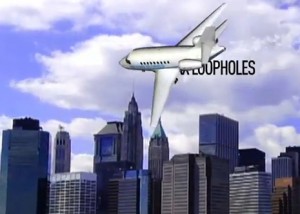 Yesterday, we broke news of the Democratic Congressional Campaign Committee's recent anti-Bob Turner ad, which featured a bizarrely ill-timed attempt at illustrating Republican NY-9 candidate Bob Turner's affection for corporate interests: an airplane buzzing the skyline of Manhattan. Three days before the tenth anniversary of 9/11—which has this entire city a little tense, and which goes without mentioning renewed threats of violence—it would seem like an entirely avoidable bush-league error. The spot was eventually doctored to remove the skyline. And yet…
We're now hearing that it's still running on TV, and that it's been spotted on Fox 5, skyline intact and everything.  Of course. If you spot it, we'd love to see it; send it our way.
This isn't the first time the DC-9 election has invoked 9/11 imagery; Bob Turner's first ad against his Democratic opponent David Weprin also invoked the attacks, but it wasn't three days before a tenth anniversary that has—however you feel about it—attracted an enormous amount of attention and coverage onto itself.
A DCCC spokesperson who talked to Politico yesterday didn't sound too apologetic about the fiasco:
Jennifer Crider, a DCCC spokeswoman, explained the decision to re-cut the spot saying: "The independent expenditure made a small tweak to remove the brief image of the skyline to not distract from the message that Republican Bob Turner hasn't met a corporate tax loophole he didn't like while pushing drastic cuts to Social Security and Medicare."
UPDATE: Photographic proof of the ad playing on Fox 5, right here: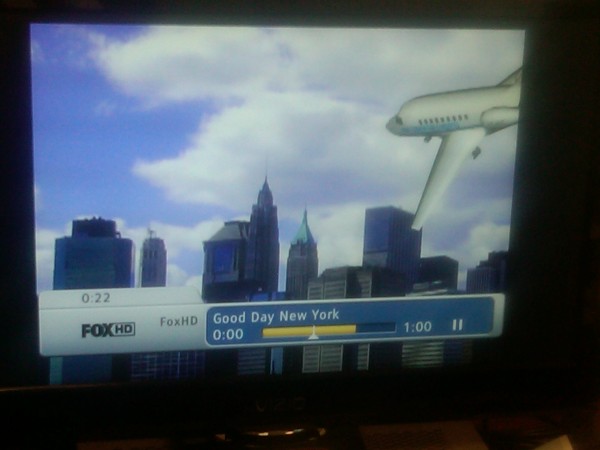 fkamer@observer.com | @weareyourfek