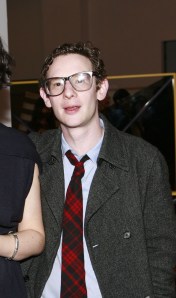 Art dealer Daniel Reich, who began operating his gallery out of his tiny Chelsea apartment on West 21st Street in 2001, has announced that he is closing his current base of operations, on West 23rd, and will reopen at some point in the future at a new location.
"While our 23rd Street location was very successful," Mr. Reich said in a letter sent to his mailing list, "we will scale back for a term and then do a space with more the feel of the time–however that is manifest." He did not set a timeline for that transition to a new location.
Mr. Reich cited his his former boss, the "ecumenical" art dealer Pat Hearn as a precedent, noting that, after the 1987 stock market drop, Ms. Hearn "moved to an office on Broadway for a year after which she found a new model–a 2000 square feet/$1000/month taxi cab garage down the block from the Dia Center for the Arts on 22nd Street."
After running his gallery out of his 200-square-foot apartment on 21st (he kept his futon in his bathtub during business hours), Mr. Reich moved to a ground-floor space on 23rd in Nov. 2003. "The bottom line," he told The New York Times in 2004, "was that I really wanted to have a gallery, and sometimes you just have to start doing something with whatever you have at your disposal."
Among the artists that Mr. Reich represents are Christian Holstad, Tyson Reeder, Paul P. and Jack Early.
In the letter to his mailing list, which is also posted on the gallery's website, Mr. Reich writes:
"While the gallery is an entity that doesn't stop even while its owner is moving boxes and plenty of people have made suggestions, my ambition at this fortuitous moment is to have a gallery that is more reflective of myself and that departs from the white cube as we know it today–not that it will be a pink or purple cube–but simply acknowledging that the white cube in its present incarnation is a construct."
He closes, "I really look forward to everyone's participation in this phase of my evolution. In reality, the art world has been exceptionally kind to me thus far and I am very grateful for that."
3:15 p.m.: This afternoon, The Observer spoke with Mr. Reich by phone. "For the immediate moment, I'm doing work in my apartment," he told us. He said he had been visiting artists, speaking with collectors and continuing with the business of running the gallery. He said that he plans to open a gallery in a different format in the near future.
"You have to formulate a gallery in a way that is suitable to your temperament," he told us. "One of the reasons for pulling back, beside finances, is to think about that. It's very healthy."
Mr. Reich recalled his days in the 1990s working with Ms. Hearn, who passed away of cancer in 2000, and the advice she had given him about being an art dealer. He explained, "She had been super glamorous in the '80s and was really at the top of her game, but at the point that I knew her, she said, even though the gallery was smaller then and made less money, she said that she had never been happier with what she was doing.
"Change is hard, but it's also good," he added. "It resets you, it returns you to that initial energy, the fire that you had, way back then, when you knew that you wanted to do this."