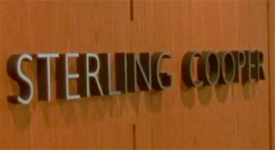 The most recent polling numbers for the NY-9 special election over Anthony Weiner's departed congressional seat were released this morning, and many saw them as a shocker: Republican candidate Bob Turner is showing a six point lead over Democratic candidate David Weperin. Between that, and the recent stumble of an advertisement-turned-PR-fiasco, the Democratic Congressional Campaign Committee could likely use the $483,500 of advertising buys before the September 13th election they took out yesterday.
According to buy information obtained by Hotline On Call, the DCCC has made a $483,500 TV ad buy in the district, starting tomorrow through Monday. The broadcast TV buy will not air on September 11, the 10th anniversary of the 9/11 terrorist attacks. The Democratic super PAC House Majority PAC has also bought advertising time in the district as well.
Hopefully, they'll have rethought their current television advertising strategy by then.
Correction: This post incorrectly inferred that the ad buy was made after the polling numbers and most recent anti-Turner ads were released; it was in fact reported yesterday afternoon, and was not in response to either.
fkamer@observer.com | @weareyourfek