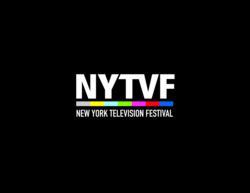 The Seventh Annual New York Television Festival wrapped up its festivities Saturday night with an awards show unlike the Emmys or Golden Globes. Sure, Damon Lindelof and Jason Sudeikis were there, but Instead of handing out statues to shows already on the air, networks like Fox, IFC, and FX offered "guaranteed deals" to winning independent scripts.
One of the night's biggest wins came from FOX-NYTVF Comedy Script Contest, which offered a $25k prize in addition to a network development deal. The winning sitcom, Adulthood for Beginners, is the brainchild of New Yorker Robby O'Connor, who spent his  former life as a book scout for Paramount and a development executive for Dimension Films. For the past two years he's  held the occasional odd job as a nanny or personal assistant to subsidize script-writing.
"I'd like to say I wrote a relevant to this generation version of Friends," Mr. O'Connor told the New York Observer by phone today, noting that he couldn't talk too much about the concept since "no one has seen the show, and I think Fox would like to keep it that way." He's also a bit mum on the subject since apparently there is no commitment on Fox's end to actually shoot the Beginners pilot.  ("Development deals" are such fickle phrases in TV Land.)
Okay, but could give us a hint on what the original script was about?
"It's five young people living in Manhattan," said Mr. O'Connor. "There's a lot of divide about the investment banker class and everyone else, and some other aspects of (the show) that are distinctly New York. But that may all get written out next week."
Were there any sitcoms out there (besides Friends) that could be considered a similar type of show?
"I just saw The New Girl on Fox," Mr. O'Connor says, "Which I think is really great, and speaks to the fact that guys and girls really can be friends. That's some shared DNA. Friends was about a group of friends who all got married in the end, so it could have been called Lovers. In this, all the characters have tangled sexual histories, which holds a little bit truer to what friendships in your twenties are like."
Mr. O'Connor continued: "I think there's even a dark element in the background: What if these characters don't get to be friends after they meet Mr. Right or Mrs. Right?"
Good question. We hope Fox lets us see the answer.