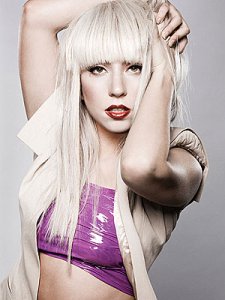 In her column for V Magazine this month, Lady Gaga has some choice words for esteemed fashion critic Cathy Horyn.
"In the age of the Internet, when collections and performances are so accessible to the public and anyone can post a review on Facebook or Twitter, shouldn't columnists and reviewers, such as Cathy Horyn, employ a more modern and forward approach to criticism, one that separates them from the average individual at home on their laptop?" Gaga writes in the column.
"To be fair, Ms. Horyn, the  more critical question to ask is: when did the pretense of fashion become more important than it's influence on a generation?" Gaga demands. Read the rambling reverie in full.
Admittedly, however, Lady Gaga did not cast the first stone in this couture conflict. Earlier this summer Ms. Horyn wrote a post for her blog "On The Runway," disparaging the Lady's look at a recent event.  "As funny and as fresh as Gaga was in her speech at the recent C.F.D.A. awards, she looked embalmed in the black Versace harness," Ms. Horyn wrote.
eknutsen@observer.com