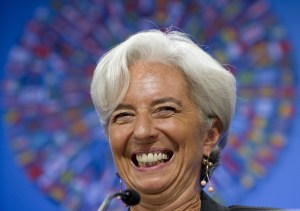 If you thought the International Monetary Fund's era of leaders with a tendency to romanticize ended with Dominique Strauss-Kahn, think again.
Via Foreign Policy contributing editor David Bosco, it would appear Madame Lagarde was busted following in her predecessor's storied spirit, as she threw the mack down at a panel discussion on a microphone she didn't know was turned on: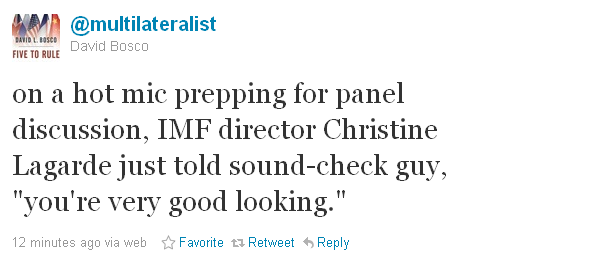 As Bosco put it, "A joke, undoubtedly. But perhaps not well chosen." Well, not if she can't close on it.
fkamer@observer.com | @weareyourfek