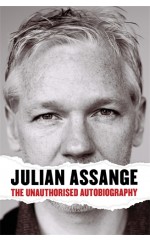 After claiming that Julian Assange: The Unauthorized Autobiography was published in Britain last week "in breach of contract, in breach of confidence, in breach of my creative rights and in breach of personal assurances," Julian Assange has gone so far as to post his correspondence with his publisher, Jamie Byng of Canongate.
We learn that Mr. Byng was initially on Mr. Assange's side to postpone the book:
Jamie: If it moves into 2012 then so be it. I think we've lost a great moment and opportunity but that is by the by. What we've got to do is be realistic about your time and what will result in the best possible book. I think it will be a book that will have more enduring qualities if it is something different from what we'd originally conceived and if it includes these critical moments from 2011. I don't know what the other publishers will think. But I don't want to do anything in a hurry. I've accepted we're not going to publish a book this year. Getting upset, het up, whatever, will achieve zero.
Then, in June, Mr. Assange hears a rumor:
Julian: I hear some noises about people looking to publish unauthorised copies of my manuscript.

Jamie: No. That is absolutely not what we are going to do or want to do. The position I am in, as we discussed last Friday, is the absolute best thing for us and you is that we work with Andy on a book which is a third person account.
The book came out last week.
Anyway, here's what Mr. Assange released.
Here's Canongate's response.