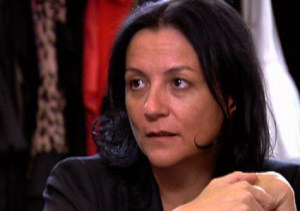 Tyra's got a new sidekick.
Kelly Cutrone will take over as the newest judge on The CW's America's Next Top Model, taking the place of André Leon Talley, the former Vogue editor-at-large.
The Observer received confirmation during a chat with the People's Revolution head honcho herself.
"I'm really excited," Ms. Cutrone told The Observer via speakerphone from her apartment. "I'll be in contact with the audience that I had from MTV. A lot of those young women who watch The Hills and The City also watch America's Next Top Model.  I think it's gonna be be fun."
The offer was a last-minute deal, she told The Observer, that left her without any time to meet with producers for discussion. ANTM will be her first priority, of course, but Ms. Cutrone will still be a featured guest on Dr. Phil. Also, we hear that her new project–a teens in the 'burbs show called Normal Gets You Nowhere–has been greenlit by MTV. Plus, she's got her fashion line, Electric Love Army, that's backed by Christopher Burch. And all the New York events she throws! Kelly, you've got a busy few months ahead of you.
Ms. Cutrone is no stranger to the small screen. The public relations queen first appeared on The Hills, as Lauren Conrad's boss, and carried that role over to MTV spinoff The City. Most recently, she starred in and produced Bravo's Kell On Earth, which focused on the inner workings of People's Revolution.
And will Lauren Conrad's boss be best buds with Tyra Banks?
"I haven't seen Tyra in a long time but she's incredible," Ms. Cutrone said. "She's made an amazing name for herself."
The seventeenth cycle of America's Next Top Model is currently on air.