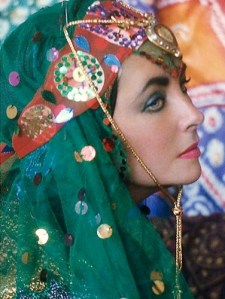 The Upper East Side's Leila Heller Gallery, which once went under the name LTMH, has announced that it will open a second gallery, in Chelsea, next week. The new space is located at 568 West 25th Street, which puts it on the same block as Marlborough Chelsea, Yossi Milo Gallery and two branches of the Pace Gallery.
The Heller Gallery said in a statement that it will continue to operate its space at 39 East 78th Street, which will be used for exhibitions of 20th-century art. The Chelsea venue will primarily feature contemporary exhibitions, including many shows by Middle Eastern and Turkish artists, the gallery's specialty.
The first show at the gallery's Chelsea outpost opens on Sept. 22 and features photographs of the late actress Elizabeth Taylor taken by Firooz Zahedi when Ms. Taylor visited Iran in 1976. That will be followed by a group show of self-portraits, called  "The Masque and the Mirror," curated by Iranian artist Shirin Neshat.