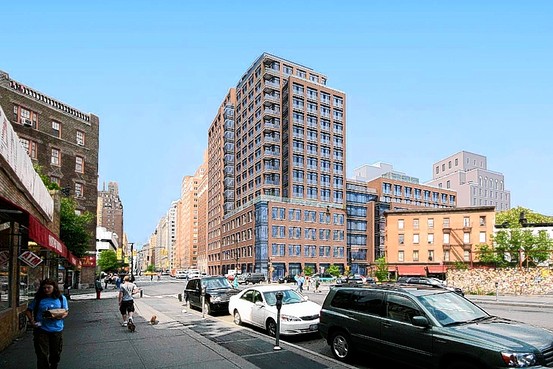 While it looked for awhile like the Rudin family might never get its coveted condos in the West Village, it engineered a plan to bring in another hospital operator to turn the old O'Toole Building into a new critical care center. Now, the Rudins have passed an even bigger hurdle—not the City Council, which still has to vote on the project, but an even tougher bunch, bankers.
According to The Journal, a consortium of banks have agreed to provide construction financing for the $800 million condo project.
"We think that we have responded in a very positive way to all the concerns that have been expressed to us before," said William Rudin, chief executive of Rudin Management, a family-owned company that has been active in New York City since the 1920s.

The project's success at obtaining financing is unusual in today's market. Many banks continue to be skittish about lending to developers to construct large, high-end condo buildings.

Bank of America Corp., J.P. Morgan Chase & Co., Bank of New York Mellon Corp. and M&T Bank Corp. have all made commitments to provide a total of $525 million in construction financing, according to a person familiar with the matter.
Whatever Bill Rudins' got going for him, we'll take some of it.