Three well-known Internet writers–Molly Young, Molly Lambert, and Molly McAleer–share more than a name. The three have long attracted attention for their similar methods of self-promotion on the blogging platforms Tumblr and Twitter. Ms. Young, an 
n+1
contributor
, had a (
now-deleted
) Tumblr showcasing slightly goofy glamour shots and offering chapbooks for sale. Ms. Lambert used the photo-heavy format of the website
This Recording
as a jumping-off point for a sort of post-writing writing career as curator of
several Tumblrs
, including one comprised entirely of
GIF files
. Molly McAleer was the former Gawker Media videographer whose
personal blog
featured videotaped confessions and thoughts about Yogurtland and other elements of life in Los Angeles.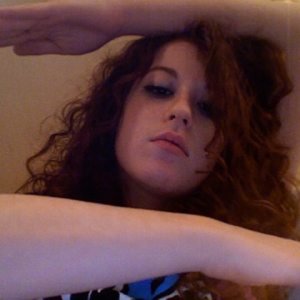 They were three exemplars of the value of a well-constructed personal brand, and each is now more than merely Internet-famous. Ms. Young contributes regularly to New York after leaving a job at the Daily; Ms. Lambert works for Grantland, where she now sticks images of celebrities between her paragraphs on ESPN's dime; Ms. McAleer launched a women's-interest site, HelloGiggles, with the actress Zooey Deschanel, and is a writer for the new CBS sitcom 2 Broke Girls.
Despite their different endpoints, the three writers are frequently lumped together, having risen to e-inescapability around the same time and using the same means. A typical Molly blog post is aggressively quirky and a bit manic in its desire to make you laugh; it represents the triumph of the voice, a voice at once coquettish, self-promotional and knowing.
While that name brings to mind certain female protagonists of canonical works (the archetypal confessional blogger Molly Bloom, the cutie-pie Molly Ringwald), you don't have to be a Molly to write like one. Remember
those photos
of former Gawker writer Emily Gould sprawled upside down in bed, tattoos on glorious display? Sure you do! It was for her 
Times Magazine
cover story,
"Exposed"
(the jumping-off point for her memoir,
And the Heart Says Whatever
), in which she detailed her experiences in blogging and in love. The piece appears to have set the tone for a generation of female writers, and the
self-presentation
even influenced striver-y men.