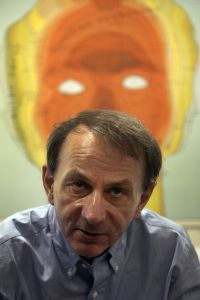 In The Atlantic, Peter Osnos, the founder of PublicAffairs books, examines what happens when Amazon sells books for $1.49.
The Millions examines what keeps bookstores alive in Germany. Price controls, it turns out.
The shortlist for the German Book Prize has been announced (for those of you who speak German.)
Bloomberg reports that the French novelist Michel Houellebecq has ditched his book tour and gone missing. In lieu of his book tour, here's his Paris Review interview.
IdeaLab reports on HuffPo's forays into e-books.
HuffPo reports that J.D. Salinger's son is threatening legal action after a memorabilia dealer posted a letter written by Salinger online, claiming any publication of his work without permission is illegal.