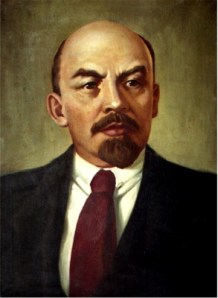 "It was high time to put communism where it belongs—in a museum," Bulgarian culture minister Vezhdi Rashidov told a crowd yesterday at the opening of the museum's new Museum of Socialist Art, which features a selection of paintings, sculptures and statues that glorify men like Lenin, Stalin and the nation's former dictator, Todor Zhivkov, who held office for 44 years.
The museum was originally going to be called the Museum of Totalitarian Art, according to the AFP, but that name was discarded to avoid controversy. It sounds like Mr. Rashidov would not have been a fan of that title. Here's the AFP's report from the opening:
"Apart from the personality cult and the propaganda, all were truly fine pieces of art, said the culture minister, himself a sculptor.

"'These art works, discarded as 'totalitarian,' are true masterpieces,' Rashidov said, hailing the 'masterful craftsmanship, brilliant compositions, beautiful artistic solutions.'"
Tourist attractions based on communist-era artifacts have been popular in many European nations recently. In Germany, for instance, the Berlin Wall has become a popular tourist attraction.
Some at the opening of the museum, which features a gift shop peddling mugs and T-shirts with the faces of communist leaders, felt that Bulgaria lost another potentially popular tourist attraction when it decided to level the mausoleum containing the body of the nation's first communist ruler, Georgy Dimitrov, in 1999.
"Tourists would have swarmed to see that. It's a pity they tore it down," 35-year-old Yana Simeonova told the wire service.