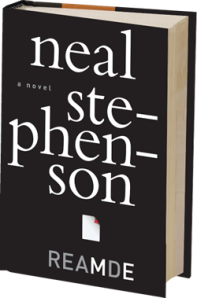 This morning, The Awl noticed a small publishing disaster: HarperCollins imprint William Morrow has removed the electronic version of Neal Stephenson's new book Reamde from Amazon after complaints about the quality of the file. The book is currently #46 in hardcover, so it's a pretty serious move, but apparently the book was peppered with small hyphens, paragraph fragments and other encumbrances.
We followed up with William Morrow to see what happened. Spokesperson Seale Ballenger declined to comment on the cause of the corrupted file (perhaps because hackers have unleashed a file called REAMDE that encrypts Neal Stephenson's electronic files and holds them for ransom? Or maybe not.)
"They're working on a fix," said Mr. Ballenger.