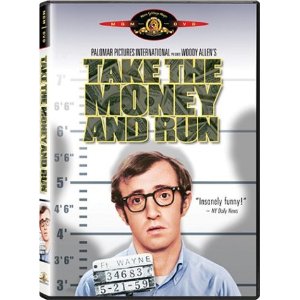 Looks like the legal profession just doesn't pay like it used to.
Yesterday, the story of Douglas R. Arntsen of big-ticket international law firm Crowell & Mooring broke wide.
It is, in a word, amazing:
There's a big escrow account Crowell & Mooring uses to close transactions filled with money by the firm's client, Regal Real Estate.
It's learned that Arntsen, a lawyer for Crowell & Mooring, is leaving for a new job.
Money starts to disappear from the account.
Regal Real Estate's money starts disappearing from their escrow account.
Regal managing partner—the aptly-named William Punch—wants to know where the hell it's going.
Punch calls Arntsen and asks him where it is.
Arnsten breaks down and admits he stole it.
Now, this is where it gets really fun:
On September 13, Punch and Arnsten meet at a CitiBank where Ansten hands Punch $1.8M of the money he stole.
Then they go to a Wachovia bank, and Arnsten hands Punch another $43,000.
The next day, a sting is set up on a street corner to grab Arnsten.
Arnsten doesn't shop up.
Because Arnsten went to Hong Kong.
And now Arnsten is arrested and awaiting extradition.
Meanwhile, Regal Real Estate still wants to know where the hell their money is. Bill Punch writes in to tell the Observerthat they found another $3M missing from their account.
We have filed complaints with the Bar Association.  Manhattan ADA Gary Galperin of the Rackets Bureau is investigating.  Our main concern is Crowell Mooring hasn't accepted responsibility yet.  They have not responded to questioning if they turned it over to their insurance carrier or if they'll be stand up and reimburse [Regal Real Estate owner] Maurice Laboz.
He also noted: "I understand a certain amount of due diligence has to be done before the firm signs off on a check that size," but, he explained, nobody from Crowell & Mooring has even called landlord and Regal Real Estate owner Maurice Laboz to tell them they're investigating, "let alone say they're sorry." Not exactly the best customer service. Mr. Punch had a meeting scheduled with Crowell-Mooring this morning that they've since canceled, and have yet to serve Regal Real Estate with their insurance certificate. "Manhattan ADA Gary Galperin, of the Rackets Bureau, is only person helping us out," Punch explained. "We just want to be made whole again."
Representatives for Crowell & Mooring declined comment to the Observer.
In the event you were wondering, this is the same law firm that represented defense contracting firm Blackwater after they were involved in a shootout that resulted in a bunch of dead Iraqi civilians. They represent a few other defense contractors, too. They're awesome corporate raiders, and do a decent share of white collar crime defense.
In other words, they're exactly the kind of lawyer it sounds like Doug Arntsen needs right now.
fkamer@observer.com | @weareyourfek