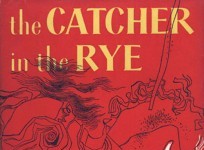 "You want to go mosh out to the sweaty zine tent?" said Bill Powers, curator, Half Gallery owner and reality TV judge, as we descended the staircase at the New York Art Book Fair at MoMA PS1 last night. Mr. Powers was our guide for the evening. As he asked the question a young woman passed us going up to the third floor. "Mosh out in the zine tent," she sang to herself when she thought we were out of earshot.
So we moshed out over the wet gravel to the tent in the courtyard.
"What is this, you got a promo, flier or something?" Mr. Powers asked Eric Elms, of the tent. Eric's table offered a book called Dunks, that featured color photos of NBA spectators watching slam dunks, the dunks themselves only represented by a pair of mid-jump shoes.
"Nah," Mr. Elms responded. "This is just a little side project I do to lose money."
"Nice," Mr. Powers turned to Gallerist. "Did you get that quote? This is a little side project he does to lose money."
"My Mom calls them expensive business cards," said Jason Polan, who drew the picture featured on Kristen Wiig's personal website, in the neighboring booth.
"Jason," Mr. Powers said. "I like that quote, man. Very nice."
Mr. Polan had an actual business card, though. His title was listed as "Fungi."
"I'm a fun guy," Mr. Polan said.
"Mushroom walks into a bar, right?" Mr. Powers said. "And they say, 'We don't serve mushrooms here,' and he says Why not?" He pointed at Gallerist for the punch line.
But frenetic and efficient sometimes go hand in hand, so Mr. Powers was also something of an ideal host. Not even counting the sweaty zine tent, there were rare books, signed books, books with jackets designed specifically for the event, photography books, gallery catalogues and mini-installations inside books spread across 200 exhibitors on two floors.
"I'll give you a taste of the rare side," Mr. Powers said, as he slid open a glass case at a first-floor stand where the salesman seemed not to be around. He removed a large brown hardback. "Like this. Peter Beard, Fifty Years of Portraits, it's like, kaboom," He opened the book and revealed a smeared handprint of green paint, along with his signature, "with his New York City address," Mr. Powers marveled. "Christmas 1999. 2k. Really not that bad, right?"
There was even a rebel project in the courtyard when the sun was still in the sky. A young woman spread a blanket on the gravel by the path leading into the building. On it was a handful of what appeared to be shrink-wrapped versions of the first edition of The Catcher in the Rye, with its iconic carousel cover.
"It's a sort of rogue reprinting," said Philip Aarons, chairman of the board of Printed Matter, which organized the show. We'd caught up with him on the third floor and asked him to name the coolest thing he'd seen. "The girl put it on the blanket and it's available for 60 bucks. It's unbelievable."
It's a risky proposition, given the author's notoriously litigious estate, but then there was something else.
"Well it has Richard Prince's name on it instead of J.D. Salinger's," Mr. Aarons said. "That might give us a clue as to who did it, although I'm not saying anything about that."
"What's up, Journal?!" Mr. Powers asked two skittish women behind the table for The Journal magazine. Drawings by William Eggleston, was the answer.
It was crowded upstairs. Mr. Powers would tell people he knew to head to booth A04, where two women named Laura worked the table for Exhibition A, his web start-up (selling prints for people who have shown at PS1 like Kalup Linzy, Olaf Breuning and Justin Lowe). The artist Andrew Kuo recommended that we check out the Ooga Booga booth. At one point we very nearly bumped into Klaus Biesenbach, who held a can of beer very upright as he prowled the tables.
The photographer Alec Soth showed us a few new books from his imprint Little Brown Mushroom, which offered his fake children's books and fake lad mags.
"I guess it's like my hobby," Mr. Soth said, flipping open a new offering by Anouk Kruithof that featured photographs of a man wandering hallucinatory dreamscapes. "All the books in this series are styled after little golden books for children, so it looks very simple, but it has all these posters and fold-outs, in her case."
"Don't you wish you just had 50 k to blow?" Mr. Powers asked as we left one rare books section featuring signed books whose jackets had been designed by Andy Warhol. "I'd totally get a few of those Warhols."
Mr. Powers has an impressive book collection of his own, he said, as we took a break on the pavilion and watched a girl in a Rirkrit Tiravanija t-shirt from Gavin Brown cautiously join the crowd entering the building. He's a Roe Ethridge completist, and has a good number of Cy Twombly and Matthew Barney.
"Your wife or your girlfriend might give you a hard time about buying expensive books, and what I say is count your blessings because at least it's not online gambling or prostitutes. Right?" he said. "So you're ahead of the game."
As we headed to the courtyard, we stopped by to say hello to Terence Koh, whose husband Garrick Gott had designed the guide to the fair. What was the coolest thing he'd seen?
"Everything is cool here," Mr. Koh said. "Books are cool."