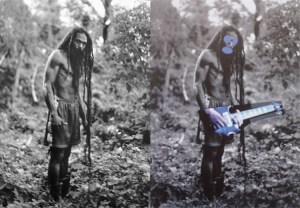 The U.S. Court of Appeals for the Second Circuit has ruled that Richard Prince may proceed with his appeal of a March decision that mandated he must destroy tens of millions of dollars in art work said to violate the copyright of photojournalist Patrick Cariou.
According to Artnet, Mr. Cariou had tried to stop Mr. Prince's appeal, but the three-judge Second Circuit panel ruled in favor of Mr. Prince.
The case's original judge Deborah Batts found that the photos did not fall under the terms of fair use, and wrote in her decision that Mr. Prince even testified that his art doesn't "really have a message" and has "no interest in the original meaning of the photographs he uses." According to Artnet:
"Judge Batts put too much weight on the artist's own characterization of his work, and the artist's ability to articulate what their message is," [Mr. Prince's new lawyer Josh] Schiller said.
Mr. Schiller has until Oct. 27, 2011 to file his appeal.