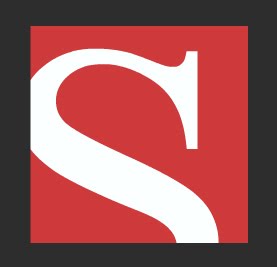 Disclosure: The author of this post was previously employed by Salon.com.
Salon.com — never, ever to be confused with Slate.com — has brought back former editor in chief/founding father David Talbot as CEO of the online magazine. But in case you think the staff was just feeling nostalgic, Mr. Talbot wasted no time in trumpeting his arrival with news of a complete relaunch of the website as a multimedia platform. The redesign even gets a fancy new name: "American Spring." Let Salon's new CEO tell you all about it:
"Salon is initiating a call for an American spring," Talbot said, "a national conversation to profoundly renew this country in the same spirit as people in Europe in the streets and throughout the Arab World."
So what does that actually mean for your daily dose of Alex Pareene? Here's the breakdown on some of "American Spring's" new features (from the PR newswire):
Recruiting top talent such as Jefferson Morley, formerly of The Washington Post, and Irin Carmon of Jezebel
Joining forces with media partners such as Alternet, GlobalPost, Grist and Robert Greenwald's Brave New Films;
Launching a video talk show series with hosts David Talbot and editor in chief Kerry Lauerman, who will interview leading political, business, and cultural personalities and other movers and shakers, about the future of the country. The first interview will be with Bill Moyers, the leading voice of American populism.
Expanding Salon's cultural selection to showcase illustrated graphic stories and music specials spotlighting the best new and legendary musicians;
Creating a Salon Studio that will produce unique video programming by artists such as Jennifer Crandall, the Emmy-nominated videographer behind the "onBeing" series
Holding "Salon To Go" events, beginning with a series of gatherings in barber shops and salons across the country, to discuss what's wrong in America and how to fix it.
While all this extra content is going to come for free,
there will be a "Salon Core" program
that can be purchased for $45 a year, and will include "behind-the-scenes" special goodies. Unlike the previous attempt to raise money from their readers — Salon Premium — the new program will operate on more of a patronage/fundraising ideology than a pay wall/
Murdoch
ian one.
With all these changes, the Salon of the future may barely resemble the one we've come to know and love (and worry about). Salon's editor in chief Kerry Lauerman tells us via email:
The editorial staff is incredibly enthusiastic about David's return, and the company's renewed focus. David hired me back in 2000, and has been an informal adviser since I took over here; he's a lodestar. Most importantly, he's helping us find the resources to be as aggressive and ambitious as we've always wanted to be.
Well…okay. So long Salon promises not to threaten the world with the possibility of a Michael Wolff takeover again, we're still fans.