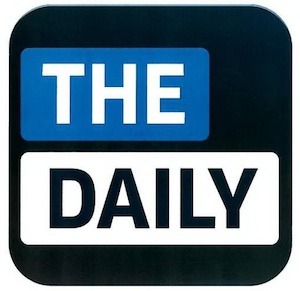 Sasha Frere-Jones, The Daily's bold-face culture editor and New Yorker pop music critic, has relinquished his full-time editing duties at the iPad tabloid, a source familiar with the operations told The Observer.
Mr. Frere-Jones's deputy, Claire Howorth, formerly of The Daily Beast and Vanity Fair (and powerfully linked to The Daily's news editor Mike Nizza), will take over the day-to-day duties of editing the Arts & Life section. In an internal memo, editor Jesse Angelo lauded Ms. Howorth's Fashion Week coverage.
He explained that Mr. Frere-Jones will become an editor-at-large. Mr. Angelo thanked him for his vision and friendship, and said he will remain part of The Daily family. He said that Mr. Frere-Jones sought more flexibility in his schedule.