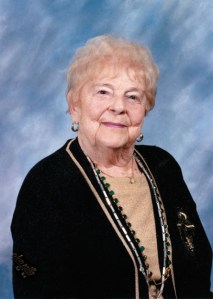 Some time during Callicoon Fine Art's first Manhattan show last night, the artist Glen Fogel was forced to pop the hood of the Cadillac taking up most of the space in the small gallery. Using the light of an iPhone to poke around, he explained to a bystander that he suspected the battery was dying, or that there was a loose connection. Don't get him wrong, he said, the car was still moaning "Glen" and "Shit" via hidden speakers just as it was supposed to — it did that very well, actually — but the lights weren't growing and dimming with the wheeze of the voice quite as he'd like.
The adjustment seemed to help things. After he closed the hood, the headlights got into the action.
"Basically," Mr. Fogel told The Observer at the front of the gallery, "I witnessed my grandmother being taken off life support.  And she said the word 'shit,' over and over for a week afterward. I had never in my life heard her say that before."
After she died, Mr. Fogel inherited the car from Goldye, for whom the exhibit is named. Its certificate of sale hangs on the wall. Being about the size of one car, the gallery felt a bit like a garage, with no lights except for those originating from the Cadillac. Visitors scooted along the edges of vehicle to make their way to the office, for space and Budweiser, where the work was listed as available for purchase for $34,000.
Mr. Fogel said he actually drove the car for years, and had incorporated its story into his work before, but nothing quite had the same effect as having the actual car here. "It's this big classic car," he said. "So the idea was to translate the experience of seeing one into something else."
"It almost ejects you from the space," said gallery owner Photios Giovanis, pleased. Mr. Giovanis, a former bookkeeper at Metro Pictures, opened his gallery in the eponymous town upstate in 2009 and didn't seem to mind ejecting people from his new location. "It feels like a sarcophagus in place of a body."
Because the gallery was a bit cramped, everyone mingled outside on the sidewalk. Mr. Giovanis had to excuse himself from a conversation at one point. A truck was blocking traffic and he had to move his own car so that people could get around it.