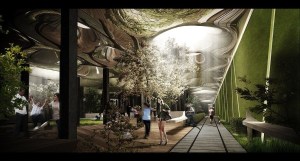 We love Chelsea's High Line: Not only did it kill off the meatpacking clubs, but it's a great testament to how a public arts project (with private funding) can actually succeed in this jaded city. Also, it's just a really pretty place to stroll during the summer, provided you don't go during the weekends when all the tourists are out and it's impossible to walk through the narrow gardens that were once the elevated West Side Line.
So what could be better than having a new version of the High Line to greenify New York City? An underground version called the Low Line, of course. Or, if you prefer, the Delancey Underground.
This new project, conceived by  RAAD Studio founder James Ramsey, would also be taking an abandoned train area– the Williamsburg Bridge Trolley Terminal that sits, Ghostbusters 2-style underneath the LES foot entrance to the bridge. It's the size of Grammercy Park (spooky that things in New York can exist like that without you ever knowing, huh?) and currently looks like this: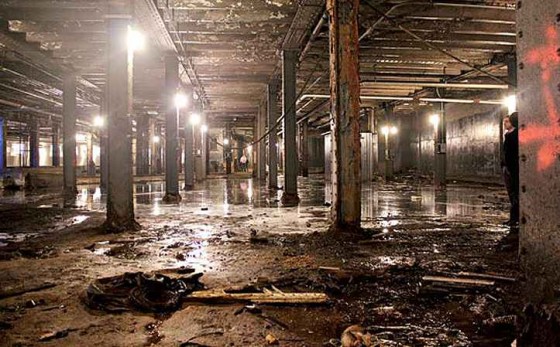 Mr. Ramsey, along with Low Line's co-founder Dan Barasch presented a vision last night to Community Board members that would turn the space into NYC's first underground green space, something that would kind of look like this: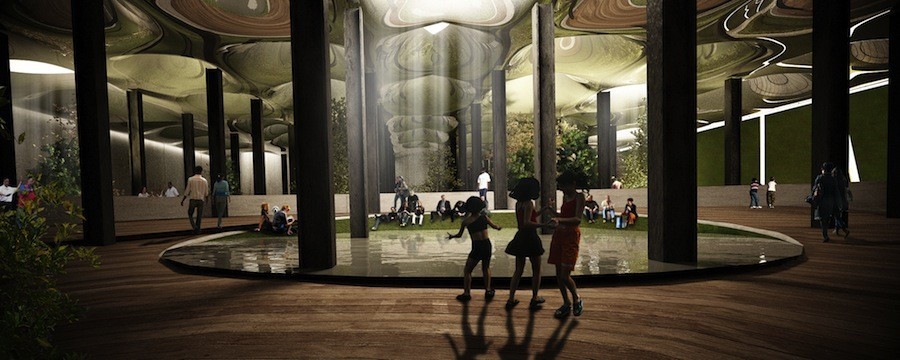 "But," you might wonder, "How would you turn a Moleman habitat into a beautiful park when there's no way for the sun to reach it?" The answer, according to Underground's website, is solar panels. (It's always solar panels.)
This project envisions using an advanced solar technology to channel sunlight underground, enabling plants and trees to grow.
Where the displaced Molepeople will be forced to migrate if the Delancey Underground project gets funded has not yet been addressed.