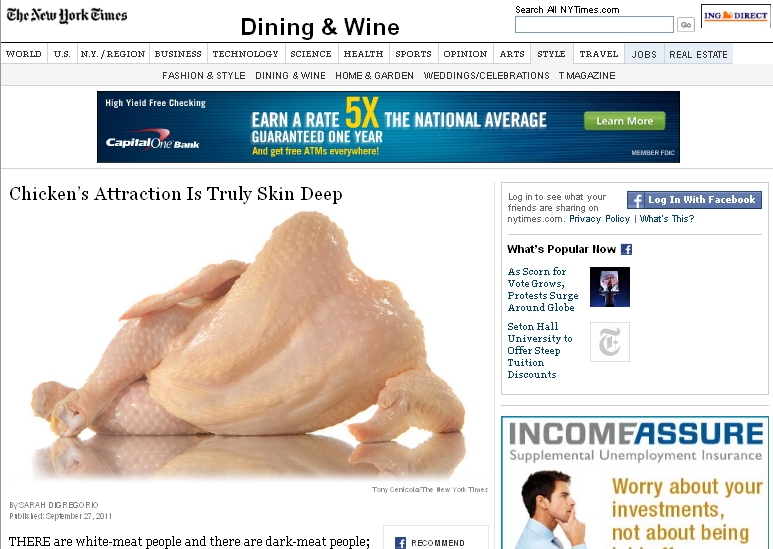 Congratulations are due to New York Times photographer Tony Cenicola for giving us the perfect companion to PETA's upcoming porn site: A seductive, naked chicken (the article is about delicious, delicious skin meat) just asking you to eat it.
So what's the message here?

A) "Suck it, vegans!"
B) "Because sometimes when you are horny you are actually just hungry…and vice versa…"
C)  "Remember that Seinfeld episode where George brings meat products into his sex play? We're bringing that back."
All of the above? We're never going to be able to look at a chicken — or naked woman without a head — the same way again.