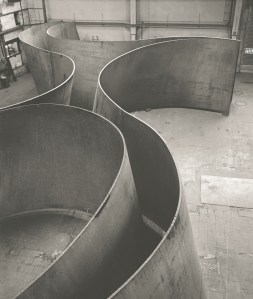 The New York art world may be entering uncharted territory.
Why do we think so? Let's look at the big picture: In June, dealers at the Art Basel fair reported that business was booming. Art, we were told in report after report, was selling as it had in the heady days of 2006 and 2007, when the housing crash and the worldwide economic crisis were merely theories in the heads of a few sharp-eyed economists and canny hedge fund managers.
Last month, the world's two leading auction houses, Sotheby's and Christie's, announced record revenues for the first half of the year, having moved $3.4 billion and $3.2 billion worth of art and other goods, respectively.
Now, for New York: there are, at this moment, more galleries, more artists, more curators and—perhaps most significant—more square footage devoted to art than at any time in the city's history. The art world has never been wealthier, and that wealth has never been more intensely concentrated.
A handful of top-flight galleries are vying for the attention of a growing number of unprecedentedly wealthy collectors. At the auction houses, guarantees (an amount promised to a seller regardless of what an artwork sells for), which vanished during the recession, are back on the table, an indication that the houses are again flush and ready to compete for consignments. Ambitious young dealers are entering the fray.
It is a thrilling moment, and a frightening one. Call it Boom 2.0.
Unlike with the last upswing, this time around, as the art market rallies, the broader economy is stuck in a ditch. Unemployment hovers around 9 percent, twice what it was back in the last boom, just five years ago, and the stock market—historically a serviceable indicator of the art market's health—has been erratic.
This week, the first shows of the new season open. By the end of the month, there will be hundreds of new exhibitions on view, and much of the art in them will, as usual, be uneven in quality. But as the painter Alex Katz once told critic David Bourdon, "If we only wanted to look at masterpieces, we'd spend all our time at the Frick." The market aside, there will be unexpected thrills and disappointments, and endless fodder for arguments.
As the season opens, here are a few predictions about what it will bring.
POWER WILL BEGET POWER

The gap between the big winners and everyone else is widening quickly in the art world, as it is elsewhere. With his 11 global galleries, and now his $36.5 million Upper East Side mansion, Larry Gagosian, who some believe is the world's first billionaire art dealer, remains the most powerful man in the business, more the CEO of a luxury brand than an art dealer. (Jay-Z dropped his name on Watch the Throne.)