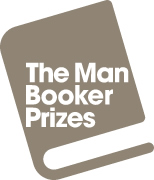 It's the Man Booker Prize shortlist! The prize is awarded each year to a work of fiction by a writer from the Commonwealth or the Republic of Ireland and published in the United Kingdom for the first time in the year of the prize.The most surprising dismissal from the Booker longlist was Alan Hollinghurst, whose book The Stranger's Child was a favorite to win. Of those who remain there are two first-time novelists (Mr. Miller, a former Economist reporter, and Mr. Kelman, a screenwriter), two Canadians who were also named today to the longlist of a Canadian book award called the Scotiabank Giller Prize  (Patrick deWitt, Esi Edugyan) and zero residents of New York City.  One of the books (Ms. Edugyan's) does not even have a US publisher yet. Oh well. Here's the list:
Julian Barnes, The Sense of an Ending (Jonathan Cape – Random House in UK; coming out from Knopf in January 2012 in US)
Mr. Barnes is the elder statesman of this group and has been shortlisted for the Booker Prize three times before (for Flaubert's Parrot, England, England and Arthur and George. He lives in London. His book tells "the story of one man coming to terms with the mutable past."
Carol Birch, Jamrach's Menagerie (Canongate Books in UK; Doubleday in US)
Ms. Birch also lives in England. This is her tenth novel. It's about a man whose life changes after he is rescued from the jaws of an escaped circus tiger in London, after which he sets out on a ship to capture a komodo dragon for a wealthy collector. Then the crew is lost at sea. The New York Times review: "Probably the most interesting element of this novel is not its horrors, but its colorful milieu, the late-19th-century interest in naturalism."
Patrick deWitt, The Sisters Brothers (Granta in UK; Ecco in US)
A Canadian who now lives in Portland, Oregon (so the US isn't totally absent after all) Mr. deWitt's The Sisters Brothers is a western about two gunslingers hired to kill a gold prospector. According to Publisher's Weekly, the gunslingers in this "genre-bending frontier saga that is exciting, funny, and, perhaps unexpectedly, moving" encounter "a witch, a bear, a dead Indian, a parlor of drunken floozies, and a gang of murderous fur trappers" on their trip. Mr. deWitt has won comparisons to Cormac McCarthy, Charles Portis and Frank Norris. The Los Angeles Times: "more poetic than realistic but as easy to slip into as the old HBO series Deadwood."
Esi Edugyan, Half Blood Blues (Serpent's Tail in UK; does not yet have a publisher in the US! Ms. Edugyan's agency in Canada, Ann McDermid Associates: "we're very close to something.")
Ms. Edugyan's second novel, Half Blood Blues is about a black jazz musician and German citizen arrested by the Nazis in in 1940 and "never heard from again." Fifty years later, his old friends discover he's alive, in Poland. More people coming to terms with a mutable past.  Ms. Edugyan is also a Canadian. The Guardian says Ms. Edugyan " really can write" — even if New York publishing only paid attention after she was nominated for the prize.
Stephen Kelman, Pigeon English (Bloomsbury in the UK; Houghton Mifflin Harcourt in the US)
Mr. Kelman's book has gotten lots of attention since it sold for a six-figure sum in the UK after a bidding war by British publishers in 2010. The Guardian described it as the story of "an 11-year-old Ghanaian immigrant caught up in gang warfare on a south London estate" and opined that while the book does "an admirable job of revealing the frightened teenage boys behind gang members' tough façades," it is also "too conscious of the gulf between its subjects and its inevitably middle-class readers to be truly convincing." Mr. Kelman lives in London.
A.D. Miller, Snowdrops (Atlantic in the UK; Doubleday in the US)
Mr. Miller, an Englishman who worked for the Economist in Russia, writes his first novel about how "a young Englishman's moral compass is spun by the seductive opportunities revealed to him by a new Russia: a land of hedonism and desperation, corruption and kindness, magical dachas and debauched nightclubs." Magical dachas sound really fun, even if Publishers Weekly called the book "saggy."