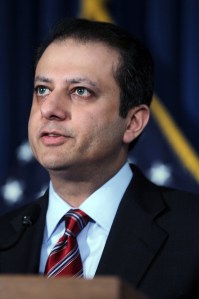 Manhattan U.S. Attorney Preet Bharara has announced a widespread review of New York restaurants to check their compliance with the Americans with Disabilities Act of 1990. In an effort to appear unbiased in the selection of restaurants to review, Mr. Bharara did what most New Yorkers do: he consulted his trusty Zagat guide.
According to a statement about the investigation, "the restaurants selected were those deemed 'most popular' in the 2011 Zagat Guide, which determines its rankings based on thousands of patron-generated surveys."
"In New York City, arguably the restaurant capital of the world, no one should be unfairly deprived of the opportunity to enjoy the City's world class dining offerings, and we will take all reasonable legal steps to make sure they are not," said Mr. Bharara in a statement.