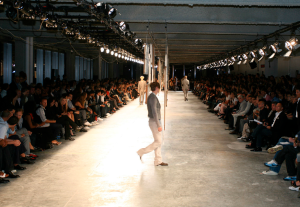 In perhaps the final capstone to the 9/11 commemorations, Larry Silverstein has found his final tenant for 7 World Trade Center. Considered a boondoggle by many when Mr. Silverstein decided to rebuild the glass tower shortly after the attacks, it opened in May 2006 and was slow to find tenants, the first of which was the New York Academy of Sciences.
Slowly but surely more firms arrived, and now MSCI has joined them on the 47th through 49th floors of the 52-story building—it was the tallest structure downtown until recently being surpassed by its big brother.
"I am thrilled to welcome MSCI to the stellar roster of top-tier companies at 7 World Trade Center," Mr. Silverstein said in a release. "The success of 7 World Trade Center is proof that in New York City, first-class office buildings always fill up. It also reaffirms our belief that our other buildings at the new World Trade Center will be just as successful."
MSCI is a provider of financial data to investors around the world, its marquee offering being an index of 170 global indices. There move must be an indicator of something, green building, perhaps, as the deal incorporates sustainability language pioneered at 7 World Trade Center earlier this year when, law firm WilmerHale moved in and received rent breaks for incorporating "green features" into their office. MSCI is moving from nearby One Chase Plaza.
Moving out will be two of The Observer's favorite things at 7 World Trade, the artists in residence program and a popular events space. Whether either will be relocated within the building was unclear.