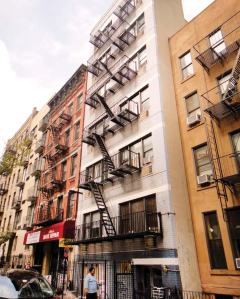 A seven-story, 27-unit elevator apartment building on the Upper East Side hit the market today at $7.5 million.
Azita Aghravi and Eric Weinberg of Eastern Consolidated are the exclusive brokers for 225 E. 82nd Street, a residence between Second and Third avenues, with 19 market-rate and eight rent-stabilized apartments.
Is the pricing negotiable? Not exactly. "I'm sure there is a little bit of room," said Ms. Aghravi. "But the seller knows the market—it's not going to be that negotiable."
The ownership, a private family who owns several properties in Manhattan recently undertook a number of capital improvements, including roof refurbishment, construction of a new parapet, and modernization of the elevator, but did not pass on the costs to tenants in the form of a rental increase, brokers said.
As such, a new owner would have the opportunity to recoup those costs through incremental rental rate increases. The Yorkville address offers 21 studios and six one-bedroom units.