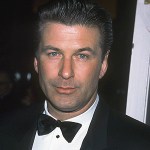 In a Hollywood–meets Albany–meets social media story, actor (and possible future mayoral candidate) Alec Baldwin has engaged in a war of words with Senate Majority Leader Dean Skelos.
The battle began when Mr, Skelos, speaking on the Capital Press Room, made an argument against the extension of the so-called "millionaire's tax," saying "We can't be influenced by the Alec Baldwins of the world," and noting that the actor just bought an $11 million Tribeca condo.
Taking to Twitter, Baldwin responded:
and
@s_somo
I am opposed to tax cuts for wealthier Americans. Opposed. You got that now?