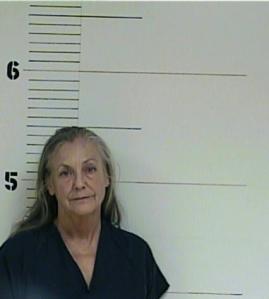 Wal-Mart heiress and art world philanthropist Alice Walton was arrested in Weatherford, Texas, last week on charges of driving while intoxicated, after allegedly driving 71 miles per hour in a 55-mph construction zone and then failing a sobriety test. The 62-year-old was driving home from a dinner celebrating her birthday on October 7.
An attorney for Ms. Walton said that she "accepts full responsibility for this unfortunate incident and deeply regrets it." Ms. Walton was previously convicted on a DWI charge in 1998 after crashing into a telephone box.
With a net worth of $20.9 billion, Ms. Walton ranks at number ten on Forbes' list of the richest living Americans. Her massive American art museum, Crystal Bridges, is set to open in Bentonville, Arkansas, next month. A recent profile of Ms. Walton in The New Yorker opened with the story of her buying $20 million in art for the museum at one Sotheby's auction in 2004.