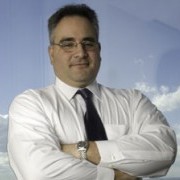 For decades, Dorrian's has stood sentry on the Upper East Side, the quintessential prepster hangout and high schoolers' mecca. Carol Dorrian Carbonetti, daughter of the bar's proprietor Jack Dorrian, has lived not so very far away with her politico husband, Tony Carbonetti. But unlike the bar that has watched over many a debauched youth, the Carbonettis are on the move. The couple has sold their uptown digs at 52 East 72nd Street.
While Ms. Carbonetti's family has made their fortune promoting vice, Mr. Carbonetti spent years cracking down on it as Mayor Rudy Giuliani's longtime chief of staff. Mr. Carbonetti later followed his fearless leader, taking a top post at Giuliani Partners and helping engineer his failed bid for the White House in 2008.
Although they didn't quite get the asking price, the Carbonettis did well for themselves. City records show they bought the property as two separate units, paying $1.9 million for 3A in 2006, and $695,000 for 3B in 2007. They came out on top, selling both apartments for $3.85 million, slightly less than the $3.99 million ask but still a handy $1.25 million profit. The Carbonettis must be glad the place sold, as it sat on the market for over a year before entering contract.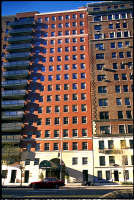 The 18-story condo building, known as Claremont House, was built in 1986 in fine faux prewar style. Contrary to what one might expect, a listing from Douglas Elliman broker Dolly Lenz notes that the Carbonettis never combined the spread. "Currently configured as two separate apartments, they can be combined to create a full floor home with approximately 2,300 sqft," her listing states. Currently the spread therefore includes both a kitchen and a kitchenette, in addition to two living rooms.
The combined space is marketed as a four-bedroom, 4.5-bath apartment, which comes complete with a 302-square-foot living room (the main one), a library (ideal for late night Republican strategizing)  and a small balcony off the master bedroom, from which to watch the kids stumble home.
eknutsen@observer.com