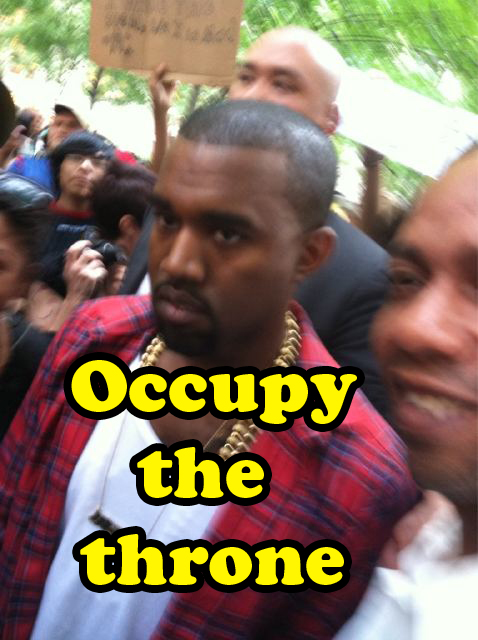 He's no Thom Yorke, but it'll have to do.
Yes, that Kanye West—the one with the $25,000 chains and small child-sized Horus-head-as-bling pieces—dropped into Occupy Wall Street today. He was apparently accompanied by Def Jam founder Russell Simmons, who Tweeted "kanye west is on his way to #occupywallstreet" with this photo: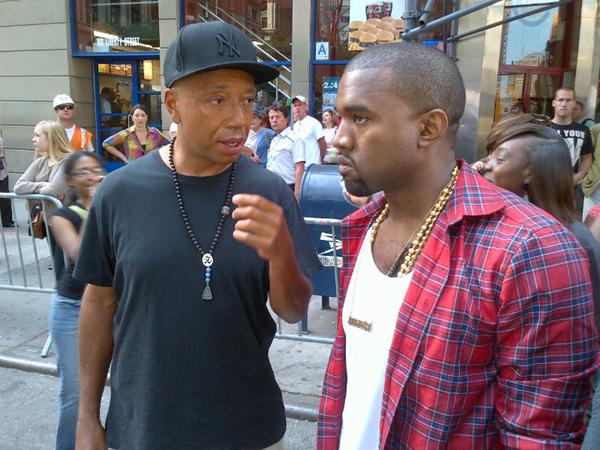 It sounds like it was sheer pandemonium, though no definitive accounts other than plenty of pictures and "he was here, and then he left" have yet to come through.
And so it is: Kanye West gets added to the list of celebrities (Susan Sarandon, Jeff Mangum, Michael Moore, Talib Kweli) who have dropped into Occupy Wall Street who are not Thom Yorke.
Also, here's his gold grill: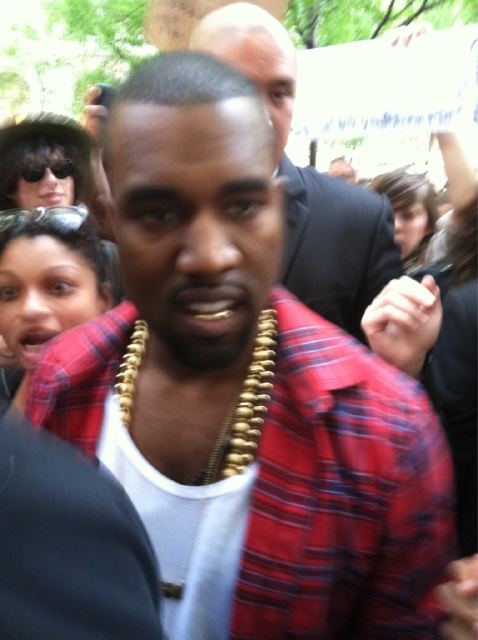 [Photoshop via bMichael.]
fkamer@observer.com