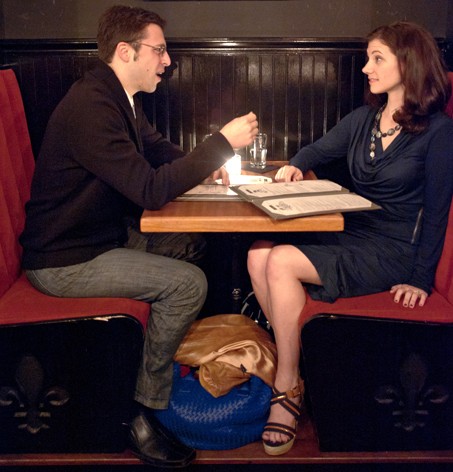 Ezra Klein and Annie Lowrey were married this weekend. Ms. Lowrey recently left Slate for an economic policy reporting position in the Washington bureau of The New York Times. Mr. Klein is a Washington Post columnist, MSNBC contributor and member of D.C.'s new media-spawned "Juicebox Mafia."
As such, the reporters sealed the deal with simultaneous Twitter avowals early Sunday morning.
"Married to @EzraKlein!"
"Married to @AnnieLowrey!"
If you'd like to celebrate young media love, the couple is still registered for a $430 Mauviel copper saucepan at Williams-Sonoma, which, judging by the frequency of their blog posts and tweets, they will never, ever use.