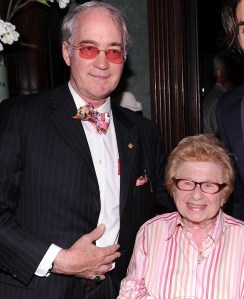 The Manhattan Supreme Court judge overseeing the National Arts Club's attempts to evict its ousted president ruled today that the eviction process may now move ahead. The internal proceedings had been ceased following a court order on last month.
Judge Carol Robinson Edmead had deemed the internal eviction process unfair to Mr. James, his brother and their friend Steven Leitner, and the James camp claimed a victory with its suspension. Mr. James even declared that he was "taking back the club."
Now the court issued guidelines to the National Arts Club and it's full steam ahead.
"We are very satisfied with Justice Edmead's ruling and we look forward to continuing this important democratic process," said new NAC president Dianne Bernhard in a press release.
The eviction attempt stems from the accusation that all three men allegedly received low-rent apartments in the club's lavish townhouse under Mr. James' presidency, one of many charges leveled against him about his tenure in that role.