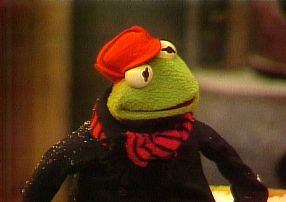 New Yorkers have more than heard about the snow that may fall this weekend, but that's for commuters, upstate, and All Those Other Places That Sometimes See Snow Early, right? As of the last few hours, no. Wrong. New York City might could see up to six inches of snow this weekend in what's being deemed a "historical event."
Yes, another one.
New York City's news cycle has taken yet another earthly-related turn for the worst: In January, New York City registered record-breaking snowfalls. Over the summer, the city enjoyed both an earthquake and a hurricane (one of which disturbed a day, the other shut down much of the city for a weekend). And now, we have—of course—snow on the way. The Wall Street Journal reports:
Projected snowfall accumulations have drastically increased since Thursday's forecast. It now looks likely that the suburbs will see up to a foot of snow, with an outside chance for six inches of snow inside New York City. October snowfall of this scale is unprecedented in the last 140+ years of official weather records at Central Park. The force driving this unlikely forecast is a Nor'easter of mid-winter proportions brewing off the Carolina coast. On top of the snow, this storm will drop temperatures into the 20s and 30s and spread strong, gusty winds.
Monday—Halloween—holds its own grim possibility (30% chance of rain with an overnight low of 39 degrees) for trick-or-treat-ready families and those adults shuttling around from party to party in their costumes, which are widely understood to often carry the possibility of being exponentially more effort than they're worth, as one rips it off at the end of a long, loveless evening, throwing it in an MTA trashcan, and waiting thirty minutes as one sobers up to go home so painfully, achingly alone.
We should also probably mention that the trashcan might not even be around this year.
fkamer@observer.com | @weareyourfek