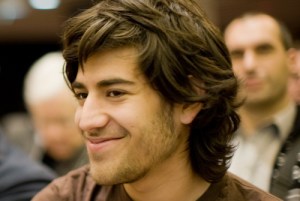 Fans of The Baffler are a skeptical bunch, so they knew better than to get their hopes up in March, when an obscure academic named John Summers announced that he had saved the beloved but unreliable journal of the left by buying it from founding editor Tom Frank and moving it from Chicago to his hometown of Cambridge, Mass. But since founding The Baffler Foundation nonprofit and teaming up with Massachusetts Institute of Technology, Mr. Summer's Baffler has become so vigorous it's nipping at the hand that feeds it.
The ink was barely dry on a $500,000 contract with MIT Press when Off the Record learned that Aaron Swartz, the hacker hero recently indicted for liberating four million academic journal articles from an M.I.T. server, had been named a contributing editor.
"Aaron, as a friend and adviser, has been involved with the Baffler revival almost from the beginning," Mr. Summers told The Observer.
MIT Press will publish and distribute the print journal and e-book versions of each issue. It will also build an online archive of back issues and provide current subscribers the issues they're owed. (Founded in 1988, The Baffler published semi-regularly until an office fire in 2001, when it became more sporadic. An aborted reboot in 2010 resulted in a redesign and one issue, which yielded two book deals and three Pushcart Nominations.) Also, everyone gets paid.
The first issue under the new arrangement, expected in March 2012, will feature familiar bylines like those of founding editor Mr. Frank and Harper's writer Barbara Ehrenreich. New sections include a satirical "Lives of Pundits" column and a "Department of Robber Barons." Mr. Swartz will debut the latter.
"I can't tell you the subject, but rest assured, the lords of technocracy won't like it one little bit," Mr. Summers said.
A 24-year-old computer prodigy, Mr. Swartz was on track to ascend the technocracy himself but, with his Lawrence Lessig-influenced belief that information wants to be free, wound up indicted by a Massachusetts grand jury in July for fraud and theft charges relating to the illegal download. M.I.T. did not press charges, but Mr. Swartz faces up to 35 years in prison and a $1 million fine if convicted.
Good thing for The Baffler, its contents are already available online for free.