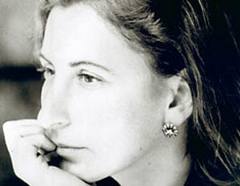 The Costume Institute at the Metropolitan Museum will follow-up on the incredible success of 2011's "Alexander McQueen: Savage Beauty" show, which included extended hours and some very extended lines, with an exhibition focused on Elsa Schiaparelli and Miuccia Prada, according to the museum. The title is "Elsa Schiaparelli and Miuccia Prada: On Fashion." It will be on view from May 10 through August 19.
The curators were inspired by Miguel Covarrubias's "Impossible Interviews" in Vanity Fair from the 1930s, which imagined scenarios between two or more celebrities or pop culture figures that would be impossible to get into the same room (Freud and Jean Harlow; John D. Rockefeller and Joseph Stalin). They've imagined a fictional conversation between Schiaparelli and Ms. Prada "to suggest new readings of their most innovative work." The title comes from Umberto Ecco's On Beauty and On Ugliness.
The exhibition will include "simulated conversations between Schiaparelli and Prada will follow the book's paradigm, and will be organized by topics such as On Art, On Politics, On Women, On Creativity, and more." Cerebral stuff.
Included as well are about 80 designs by Schiaparelli (who died in 1973) and Ms. Prada (who took over the family business in 1978) "in an unexpected series of conversations on the relationship between fashion and culture."
The Costume Institute's annual gala will take place on May 7.