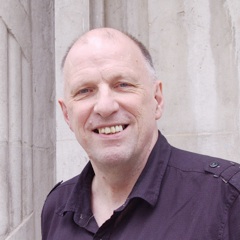 Mischief makers The Yes Men had invited some speakers from Britain for a lecture on climate change scheduled for tomorrow. The talk has been rescheduled for November, to be held via Skype, because one speaker, John Stewart, "the U.K.'s most effective environmentalist" was denied entry into the U.S. According to a Yes Men announcement:
A few days ago, Stewart landed in JFK Airport for a month-long US speaking tour, only to be escorted off the plane by 6 police officers; interrogated for six hours by the FBI, Secret Service, NY police, and Immigration; and put on a plane back to the UK. The other tour member, environmental activist Dan Glass, was stopped by the CIA on the UK side.

Stewart and Glass are celebrated environmentalists who have won support from direct action activists and even Conservatives in the UK Parliament for successful efforts to reduce carbon emissions and stop the expansion of Heathrow airport. For some reason, however, our own government isn't keen on them coming here.
Stewart is best known for his work in a campaign to halt the building of a third runway at Heathrow airport. He told a web site called Aviation Justice that "what seemed to concern them was that I would be discussing, as part of my talk, the role that peaceful, non-violent civil disobedience played in the Heathrow campaign. I wouldn't be able to explain the campaign without doing so. In any case, it is completely legitimate to discuss the role of an activity which has featured so heavily in so many historical campaigns, from the American Civil Rights Movement, to the Suffragettes' fight for the right of women to vote in the UK."